Relocation – Are you saving the money or losing it ?
If you have been raised in an Asian country , the term "relocation cost" may sound pretty much foreign to you.
While you are on H1B Visa, and working as a consultant, majority of the time you work from project to project. This project is nothing but a temporary assignment in some IT-related projects. For example, HenWorth needs an expert in ASP.NET with Web Services experiences, but they do not need such manpower forever, they need it just for 6 months. So HenWorth ( an American company) located in Richmond, VA, seeks a help from the Desi Company like Dhokha Concepts, that places you(the employee) at the client side (HenWorth) to provide IT services at the HenWorth. So your employer is not HenWorth. Your paycheck and all other benefits comes from Dhokha Concepts. In short, as a consultant you are providing the IT consulting services on behalf of Dhokha Concepts to HenWorth.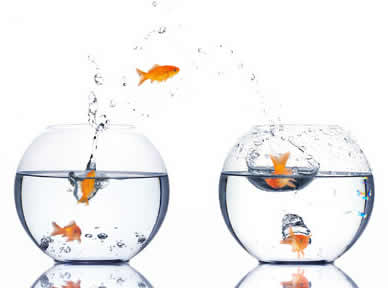 Relocation – Is it really worth it ?.
Now, let us assume that your project ends at HenWorth, and you are no longer earning any money for Dhokha Concepts, that period is called a bench period. Finally, Dhokha Concepts finds a new project for you in Houston, TX to work in a new project at the new company called BenWorks.
It is not an easy task for someone to drive from Richmond, VA to Houston, TX. However, you got a work to do, and hence you, the consultant, need to go at BenWorks located in Houston, TX to provide your IT services.
However, who pays the relocation cost of moving you ( your car, your family, your furniture) to this new location? Usually, it is the duty of your employer ( H1B Visa sponsor) to pay all the cost incurred in relocating you ( that includes you, your family members , furniture, your own personal belongings etc.) from Richmond, VA to Houston, TX. And the cost involved in moving such items to the destination location is called the "Relocation Cost".
Rarely, H1B visa sponsor (your employer) will pay you anything significant to relocate you. Most of the time, relocation cost paid may be kept minimal to none by your employer. Although as a Cash Cow for H1B employer you have already produced lots of money for them, but when it comes to paying you some appropriate and reasonable cost, many ( employers) will use various tricks listed below to keep the cost minimal at their end and the maximum at your(employee's) end.
Relocation trick used by the Employer
What should be really done by your employer?
Employee should rent a truck , put all the furniture in it by themselves and drive from Richmond, VA to Dallas, TX.
Professional movers and packers should pack your furniture and ship it professionally to your new address (most probably an apartment) in Houston, TX. And, employer should bear this cost.
Employee will be paid for the first five days of hotel stay in Houston, TX with daily limit of food and other expenses at $50 per day.
Employee and his family should be paid at least two weeks of hotel stay in a some decent hotel in Dallas, TX.
If you intend to go by air, at the most we can pay your(employee's) airfare to go to Houston, TX , We will not pay anything for employee's family members.
Employee and their family members must be part of the entire relocation package including airfare cost , and initial two weeks of stay in a hotel.
You came on bench and we paid you the salary or fraction of your salary. So forget the cost of moving, you are getting the project is itself an achievement.
This is one of the most successful trap used by many harassing H1B visa sponsoring employer.
We are giving you the salary raise of 10%, so with the increased salary we can not offer you the relocation cost, and since we are giving you 10% gain in salary, indirectly it covers your relocation cost.
Relocation cost has nothing to do with your salary. You may have been offered the salary raise because cost of living standard is too high in the city you are moving to. So 10% salary gain does not necessarily translate in to 10% savings per year.
Compare the Cost of Living : Are you really saving the money ?
A salary of 80K annually offered in Richmond, Virginia (VA) is considered pretty low in a city like San Jose, California ( CA) . A newly arrived H1B visa employee often fails to recognize that what s/he is doing.
Employer usually announce with a joy that "Nishit ( the employee), we have got an excellent project for you in San Jose, California, even we will pay the round trip airfare and moving cost for you, additionally we are raising your annual salary of 80K by 25%. Your new salary will be 100K". And the poor H1B fellow Nishit happily accepts the project while being extremely thankful to his employer, Dhokha Concepts. But do you know that if you are currently earning $80,000 in Richmond, VA as a Software Engineer, you need to earn $122,215 to maintain the same standard of living in San Jose, CA !! Try the cost of living calculator below yourself and know the number.

Best way to avoid this trap is to compare the numbers, and re-negotiate the salary accordingly with the greedy employer.
Sometime, H1B employer's agreement with the client (in the above example BenWorks) is written in such a way that the client(BenWorks) also pays the relocation cost. However, as an employee you would never see such agreement so you would never know it. And this is another extra way that H1B employer makes money. You have been already a cash cow for H1B employer , so always negotiate the relocation cost when you plan to relocate to a different city. And also consider the hassle in moving to different city.
See Also